12th European Conference on Traumatic Stress
Vienna, 2-5 June 2011
Human Rights & Psychotraumatology

Brigitte Lueger-Schuster
Chair of Organizational Team
Co-chair of program committee

Dear participants!
I am very happy to welcome you to the 12th European Conference on Traumatic Stress at the University of Vienna.

Thanks to many superb submissions I shall gladly present you with a diverse and sophisticated program: presentations of our high ranked key note speakers as well as most interesting lectures, inspiring workshops, exciting debates concerning controversial and current topics and, of course, a distinguished international audience.

Besides the friendly and rewarding cooperation with the Ludwig-Boltzmann Institute for Human Rights led by Dr. Manfred Nowak, I am very happy about the cooperative program with the German speaking Society for Psychotraumatology and the Joint-Day with the EMDR Europe Conference on the 5th of June.

The university is situated in the town centre in the historical heart of Vienna and offers you all advantages of a centrally located venue: both magnificent premises and excellent public connections.
Not only with the scientific side but also with our promising social program I hope that you will enjoy the conference to the full! A welcome reception in the nostalgic arcade court of the university (June, 2nd), the mayor's reception in the Viennese city hall (June, 3rd) and the conference dinner in the beautiful Palmenhaus of the historical Burggarten (June, 4th) are organized for you. For your accompanying person we offer an inspiring and diverse program.

We hope that you find some spare time to discover Vienna – a city enrooting the beginnings of psychotherapeutic treatments. The former office of Sigmund Freud lies near the university (Berggasse 19).

Our staff will be open for all your questions during conference hours and try to make your stay as pleasant as possible!

I hope you have a most successful stay at our conference, interesting and inspiring encounters and a beautiful stay in our magnificent Vienna.

Miranda Olff
President of ESTSS
Presidential message
The preparations for the 12th ESTSS Conference on Traumatic Stress (ECOTS) in Vienna are proceeding quite well. ESTSS is happy to have the 12th ECOTS in Vienna, a city full of traditions concerning psychology and psychotherapy. The conference will focus on Human Rights and Psychotraumatology, but will also be open for other topics in the field of traumatic stress. We are very proud that we are able to attract high ranked keynote speakers and that we will be able to present a wide variety of topics in our programme. There will be something for everybody!
The 12th ECOTS will – as in previous conferences - offer the opportunity for participants to share their experiences, ideas and the results of their work. As usual we will be proud to attract a truly international audience. There is a growing number of participants, since ESTSS is proceeding successfully in helping to establish national societies all over Europe.
There will be some novelties at this conference. For the first time we have a joint programme with a regional ESTSS member society - the German Speaking Society for Psychotraumatology (DeGPT). There will be the offer of a joint day with a treatment based organization: EMDR-Europe. Additionally, we are very pleased that ISTSS will run pre conference workshops and many of their Board Directors will be present during the conference.
Those who have visited Vienna before know that it is a marvellous city. June is a perfect time to visit. We do hope that you encourage your friends and colleagues to attend and look forward to meeting and welcoming you in Vienna in June 2011.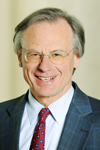 Georg Winckler
Rector of the University of Vienna

As the Rector of the University of Vienna, I have the great honor to welcome you to the 12th European Conference on Traumatic Stress Human Rights and Psychotraumatology. I may also take the opportunity to thank Prof. Lueger-Schuster for organizing this conference.
The promotion and protection of Human Rights has fortunately gained increasing importance on the political, social and economic level. However, not withstanding major achievements, violations including torture, forced displacement and massive rape still occur all over the world.
Traumatic Stress is one of the main consequences of Human Rights abuses and even though great undertakings have taken place on the scientific level including the establishment of specialized care and rehabilitation centers for survivors as well as the production of new forms of medication and the formation of new therapies many questions arising from a multidimensional and multidisciplinary framework remain at the intersection of traumatic stress.
The conference will highlight many of these questions and will thus attract participants from diverse fields working on the promotion and protection of Human Rights.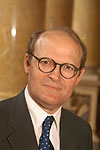 Max Kothbauer
Chairman of the University Council
The formulation of human rights was a fundamental result of enlightenment. Since then, the human rights and their implementation are subject of intense academic discourse. In accordance with the academic scope of the University of Vienna human rights are approached from different perspectives. The University has therefore developed its own research platform "Human Rights in the European Context" across different faculties.
A society can neither be satisfied with regretting violations against human rights nor by simply keeping their material effects in mind. More emphasis on sensitizing society for the severity of the current situation and the work for prevention measures in all perceivable areas is needed. Precisely this complexity is being studied at different levels by the University of Vienna. This should give room to tackle this conference as a joint project of different units. Connecting theory with case studies is crucial for the credibility of "social sciences".
I wish this conference a success and an audible resonance, especially in places of daily struggle for human rights.
Germain Weber
Dean of the Faculty of Psychology, University of Vienna
The 12th European Conference on Traumatic Stress hosted by the University of Vienna will be this year the special highlight for the Faculty of Psychology. Indeed, it is a great honour to offer the frame for the debates on the newest research developments in the interdisciplinary field of traumatisation through human rights violations. The schedule of the scientific program with its discussion and meeting panels as well as its social events will offer participants excellent options for networking. We know that this responsibility is put into good hands with the Chair of the local Organisational Committee, my colleague Brigitte Lueger-Schuster, and her assistants. The Faculty supports the local congress team in this exceptional task and expresses its gratitude for all their extra work!

Despite all intents of human rights declarations that were constituted upon the painful experiences of two world wars trouble spots of systematic discrimination, prosecution, rape and torture, targeting the physical and mental destabilisation of individuals keep popping up. Europe, for many surprising and shocking, was not excluded from such human rights violations during the last 30 years. This reality shows that prevention of such crimes against humanity often is not achievable through political negotiations. This fact alone shows the special legitimation and responsibility of research in psychotraumatology! The last two decades of interdisciplinary research in this field has generated advanced insights into the aetiology and treatment of sufferings and impairments caused through trauma. During the same period new ground could be broken in the development of instruments to strengthen the human rights.

This congress gives participants the exceptional opportunity to debate the current research results and developments and to dispute areas for future research activities. May you experience successful congress days at the University of Vienna!