PROGRAM COMMITTEE MEMBERS

Dean Ajduković
Chair // Croatia
Department of Psychology, University of Zagreb, Croatia and Society for Psychological Assistance, Zagreb, Croatia; past president of ESTSS (2003-2005).
Dean Ajdukovic, Ph.D., is professor of psychology and Head of the Chair of Social Psychology with extensive experience in working with refugees, community-based psychosocial interventions, and domestic violence. He directed several major international research projects and published over 100 papers. He serves as international consultant on trauma and violence, psychosocial program development and evaluation, community crisis interventions.
Brigitte Lueger-Schuster
Co-chair // Austria
Faculty of Psychology, Institute of Clinical, Biological and Differential Psychology, University of Vienna, Austria; president elect of ESTSS (2011-2013)
Since 1992 Brigitte Lueger-Schuster conducts her research and teaching in the field of Clinical Psychology, focussing on traumatic Stress, Psychotrauma and Human rights. Currently she is conducting a study on childhood trauma from World War II and its actual impact on senior citizens in Austria. Since 2008 she is funding member of the research platform on "Human rights in the European Context". She has authored a notable number of articles in the field of Traumatic stress, edited and wrote several books and has organized a number of international and national conferences in the field of Psychotrauma and Human rights. In correspondence to her academic career she has developed the field of traumatic stress overall in Austria, focussing on two topics: Traumatic stress in disaster situations, as well as assessment and treatment for torture survivors. She has served as a Board Member for the German Speaking Society for Psychotraumatology (DeGPT) and the European Society for Traumatic Stress Studies (ESTSS) and is President-elect of ESTSS.

Cecilia Heiss
Austria
HEMAYAT, Center for the support of survivors of torture and war (www.hemayat.org)
Cecilia Heiss, Dr., Clinical Psychologist, is currently head of HEMAYAT, gathered field-experience in Africa and Asia and continuously works as lecturer at the University of Vienna.

Francisco Orengo-Garcia
Spain
Psychiatrist. Psychotherapist. Specialist in forensic Psychiatry. Psychotraumatologist. President of the Spanish Association on Psychotraumatology. (www.sepetyd.com)
Francisco Orengo-Garcia, Dr. med., born in Madrid, Spain 1952. Specialist in Psychiatry in Germany and Spain. Ex Board member of the ESTSS. Ex Guest Researcher at the National Institute of Mental Health, Unit on Dissociative Dissorders, USA. Ex Professor for Psychopathology and Clinical Psychiatry Universidad Complutense Madrid
Trudy Mooren
Netherlands
Foundation Centre 45, the Netherlands; Board member of Dutchspeaking Society for Psychotraumatology (NtVP)
Trudy Mooren, Dr., is clinical psychologist and senior researcher working in the field of complex trauma. As a psychotherapist she works with refugee families in the clinical department. She is licensed to work with CBT and EMDR. Current areas of research are: complex and developmental trauma, intergenerational impact of trauma among refugees and ex-military.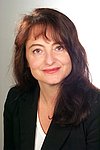 Rita Rosner
Germany
Ludwig-Maximilians-University Munich, Germany; Board Member of ESTSS
Rita Rosner, Dr. phil., is professor in the field of clinical psychology and psychotherapy with a specific focus on developmental psychopathology. She is trained as a psychotherapist and works as well as a supervisor. Current areas of research are complicated grief and PTSD in children and adolescents. She is a former president of the Germanspeaking Society for Psychotraumatology (DeGPT).
Raija-Leena Punamaki
Finland
Helsinki Collegium for Advanced Studies, University of Helsinki
Her research focuses on child development and family mental health in traumatic conditions. Specific topics are resiliency, symbolic processes (deaming and playing) and family dynamics. Currently her group is studying preventive interventions among children and mother-infant dyads in conditions of war and military violence. The developmental studies involve the first year of life and early dyadic interaction in traumatic and safe environment.

Stuart Turner
United Kingdom
Trauma Clinic (www.traumaclinic.org.uk), London; Past-President of ESTSS (1995-1997) and ISTSS (2007-2008)
Stuart Turner, MD MA FRCP FRCPsych, is a psychiatrist in clinical practice in London with a special focus on emotional reactions to trauma and adversity. He is an honorary senior lecturer at University College London and is also chair of trustees of the Centre for the Study of Emotion and Law - engaged in providing high quality applied research to inform legal decision making, initially in asylum law but with more general applicability.

David Vyssoki
Austria
Chief psychiatrist of the outpatient clinic ESRA
(www.esra.at)
Dr. David Vyssoki, psychiatrist and neurologist since 1985, is the co-founder and chief psychiatrist of the outpatient clinic ESRA founded in 1994, psychotherapist for systemic family therapy, chairman of the consortium or psychotraumatology of the ÖGPP, chairman of the Austrian Society of general and specific psychotraumatology and member of the Ethic Committee of the City of Vienna.

EXTENDED PROGRAM COMMITTEE MEMBERS

Andreas Maercker
Switzerland // ISTSS
Head of Psychopathology and Clinical Intervention at the University of Zurich
Andreas Maercker, PhD, MD, completed his medical and psychological education in Halle/Saale and Berlin. He received his MD at Humboldt University and his PhD at Max Planck Institute for Human Development in Berlin. In 1999, he became Professor of Clinical Psychology and Psychotherapy at the University of Technology in Dresden , where he directed the Post-traumatic stress disorder (PTSD) research and treatment center. In 2005 he was appointed as chair and full professor of Psychopathology and Clinical Intervention at the University of Zurich and director of the Institute's outpatient clinic services. Professor Maercker is or has been principal and co-investigator in numerous national and international studies in traumatic stress research, clinical gerontopsychology, and internet-assisted mental health and has published more than 200 peer review articles. Keywords characterizing the expertise: PTSD, stress-response syndroms, lifespan develpmental psychopathology, treatment, e-mental health.

Eva Münker-Kramer
Austria // EMDR Europe
President of the Austrian EMDR Association EMDR Netzwerk Austria (www.emdr-netzwerk.at) and Board member of EMDR Europe Association (www.emdr-europe.org) , Member of the Standing Committee Disaster and Crisis Psychology of the European Association of Psychological Associations (http://disaster.efpa.eu)
Eva Münker-Kramer is clinical psychologist and psychotherapist (BT) with a focus on disaster and crisis psychology, traumatherapy and EMDR. Besides her private practice she is co-owner of the Center of Applied Psychotraumatology Vienna and EMDR Institute Austria and working as supervisior, trainer and lecturer in the above mentioned areas.

Udi Oren
Israel // EMDR Europe
President, EMDR-Europe Association
Udi Oren, Ph.D. is a clinical and medical psychologist, and an EMDR Europe and an EMDR Institute Trainer.
Dr. Oren has been the president of the EMDR-Europe Association (an umbrella organization of all European EMDR associations) since 2007, and is the co-founder and co-chairman of the EMDR Israel Association.
Dr. Oren has been on the faculty of Harvard Medical School in Boston, and Tel-Aviv University Medical School, Israel. He has led EMDR training seminars in Europe, Asia and Africa.

Ingo Schäfer
Germany // DeGPT
University of Hamburg, Germany; Board Member of DeGPT
Ingo Schäfer, MD, MPH, is a psychiatrist and psychotherapist at the University of Hamburg. He is a clinical lecturer at the Department of Psychiatry, University Medical Center Hamburg-Eppendorf (UKE) and a lecturer in Public Mental Health at the Hamburg University of Applied Sciences (HAW). His main clinical and research interest is the role of trauma in severe mental illness and substance abuse.

Martin Sack
Germany // DEGPT
M.D. Present position: Senior physician and research scientist. Head of the outpatient trauma clinic at the Department of Psychosomatic Medicine and Psychotherapy, Klinikum rechts der Isar, Technical University Munich. Since 2008 president of the Deutschsprachige Gesellschaft für Psychotraumatologie (DeGPT).
From 1993 - 2005 scientific assistant at the Department of Psychosomatic Medicine and Psychotherapy Hannover Medical School. 2000 research fellowship at the Trauma Center, Boston University Medical School (Prof. Bessel van der Kolk). 1988-1992 training in Internal Medicine at the Jewish Hospital Berlin. Graduated at the Medical Department of the 'Freie Universtität' Berlin 1988. 2010 Hamburger Preis Persönlichkeitsstörungen. 2008 EMDRIA Research Award. 2000 Cochrane Research Award for the development of guidelines for diagnosing and treating somatoform disorders.
Research focus: Trauma related disorders, Neurobiology of PTSD and Dissociative Disorders, Resource oriented therapy and Salutogenesis, Working mechanism of EMDR
ORGANIZATIONAL COMMITTEE MEMBERS

Brigitte Lueger-Schuster
chair
Faculty of Psychology, Institute of Clinical, Biological and Differential Psychology, University of Vienna, Austria; president elect of ESTSS (2011-2013)

Martina Gasser
Organisation ECOTS 2011
Mag. art., Photographer and Paintress

Dina Weindl
Organisation ECOTS 2011
Psychologist

Viktoria Kantor
Organizational Assistant ECOTS 2011; Teaching Assistant, Faculty of Psychology, Institute of Clinical Psychology, University of Vienna, Austria

Tobias Glück
Mag., Organizational Assistant ECOTS 2011; Teaching Assistant, Faculty of Psychology, Institute of Clinical Psychology, University of Vienna, Austria

Yvonne Moy
Organizational Assistant ECOTS 2011; Teaching Assistant, Faculty of Psychology, Institute of Clinical Psychology, University of Vienna, Austria

Asisa Butollo
Organizational Assistant ECOTS 2011